Camino walk – planning meeting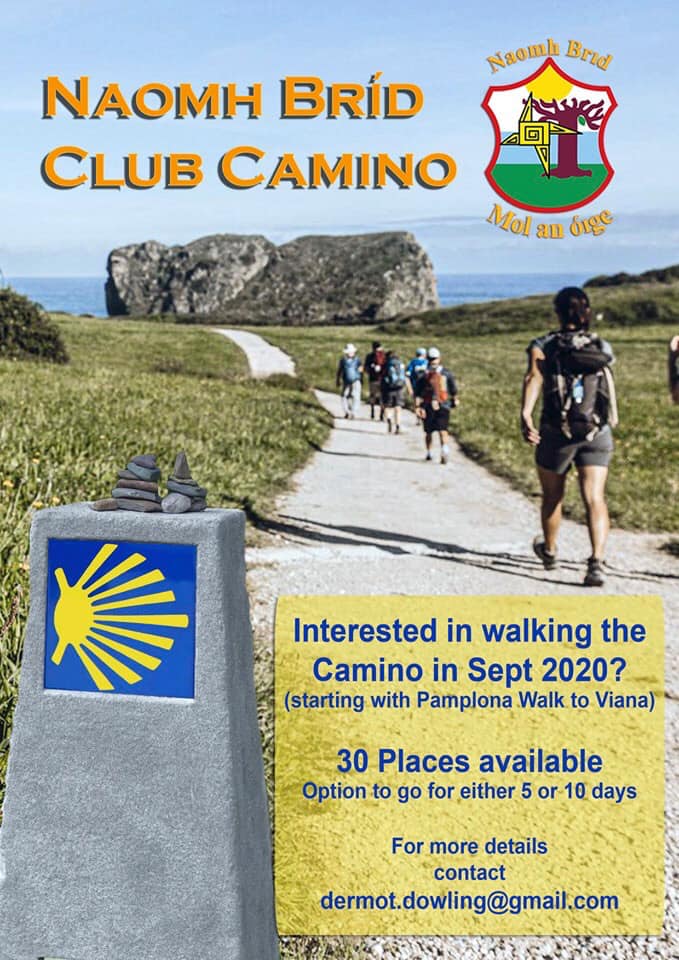 St Brigids are arranging a Club Camino walk (from Pamplona to Viana) in September 2020. Any club member or friends who are interested in participating are asked to attend a meeting to hear more about the  plans for the walk.
Meeting date: Monday 6th January, 2020
Meeting time: 7:30pm
Meeting location: Belfast Harlequins 
Please contact Dermot Dowling on dermot.dowling@gmail.com for more details.