St Brigid's GAC Christmas Blitz & Club Day On 27th December!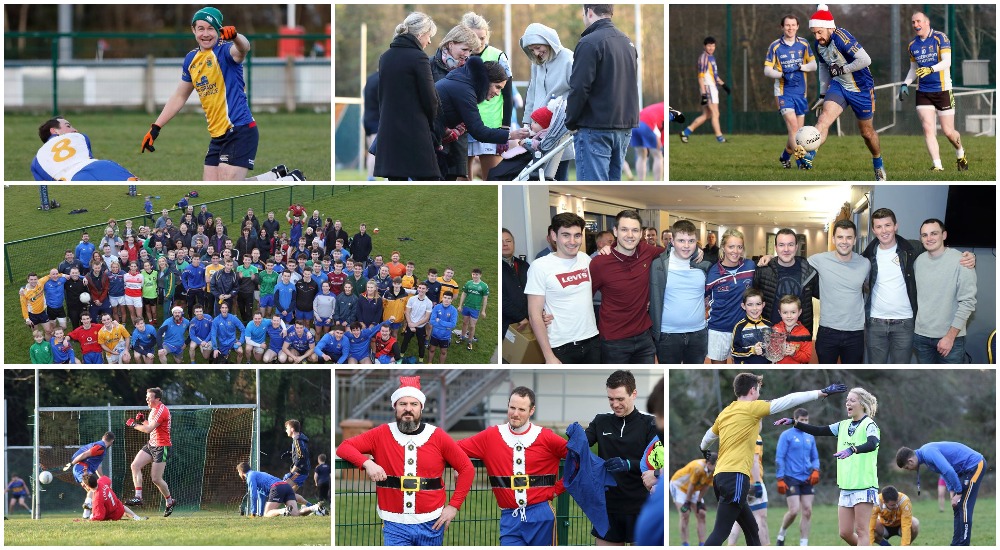 It's that time of year again!
This year, on 27th December, the most hotly-contested tournament of the year will once again take place…the St Brigid's GAC Christmas Blitz. Once more, old worn-out boots and old worn-out footballers (well, some younger models as well) will simultaneously come creaking back into action as the battle for the John Cahill Cup commences.
Anyone who has been at Harlequins in previous years (see John Mackle's pics here and here) will attest to the fact that it is great craic for players and spectators alike. All club members are encouraged to come along – bring a ball and knock it about, stretch the legs and get some fresh air away from the turkey and trimmings. And laugh/gape in horror at some of the weird and wonderful sights that will descend upon the Harlequins turf!
The action will commence at Harlequins Rugby Club from around 1pm (it costs £10 to play, with a donation to charity being made after the tournament) and will finish up around 3pm, with trophy presentation, a bite to eat and then a chance for the players to go home and shower/have a long hard look in the mirror before the evening's festivities.
Then in the evening, from 7.30pm onwards at the Wellington Park Hotel, the ever-controversial Senior men's awards take place, followed by music and plenty of craic!! Again, all club members are encouraged to come along.
Whether you can only escape the Christmas madness for half an hour, an hour, or whether you've the whole day to spare — pop along if you can to either Harlequins or the Welly Boot! Hopefully see you there…
Spread the word!!