Minors Strike Late To Defeat Aldergrove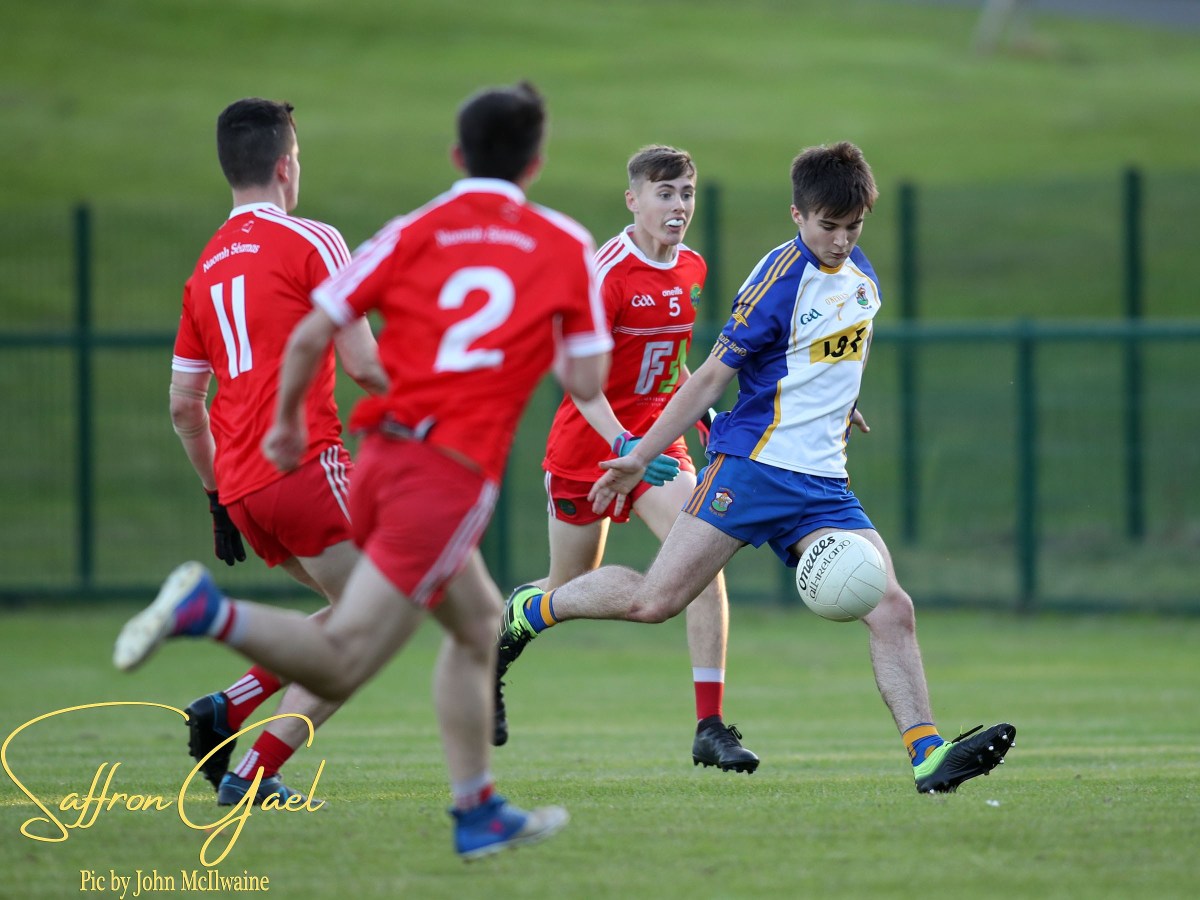 (Photo: Saffron Gael)
The Minor men played their "get out of jail" card against St James', Aldergrove tonight after a superb late goal from Shay Campbell kept them in the title race after what was a tough game at Musgrave Park.
The men from Crumlin took advantage of St Brigid's' slow start but eventually our lads woke up and played some good football to get back in the game. Nevertheless, the away side edged ahead and it took an unlikely source – a half-back, no less – to rescue the points.
Full report and photos from the excellent Saffron Gael.