Minors Claim Dwyer Cup!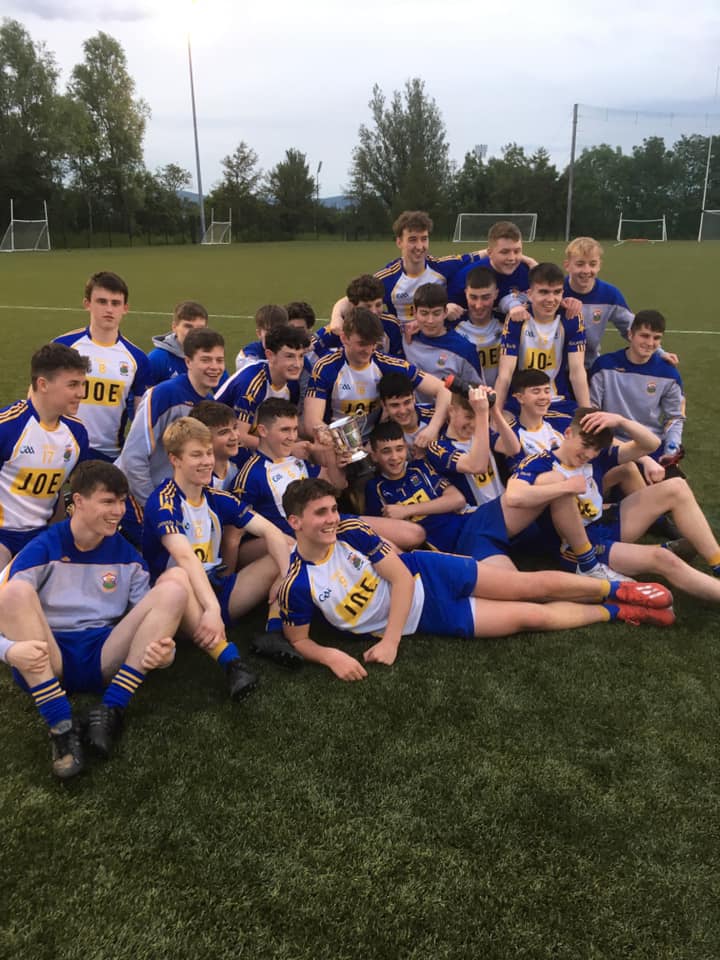 Congratulations to our Minor Lads who picked up the Dwyer Cup tonight at Woodlands.
It was a nip and tuck game, after the boys woke up from a slow start , where they went behind by 3 points early in the half.
A half time lead of three points was soon wiped out by a Sarsfields penalty, however some well taken points and goals put the lads in a lead that they just about held on to the final whistle.
All County League starts back again next Tuesday, plenty to work on.