A Minute With…Noreen Courtney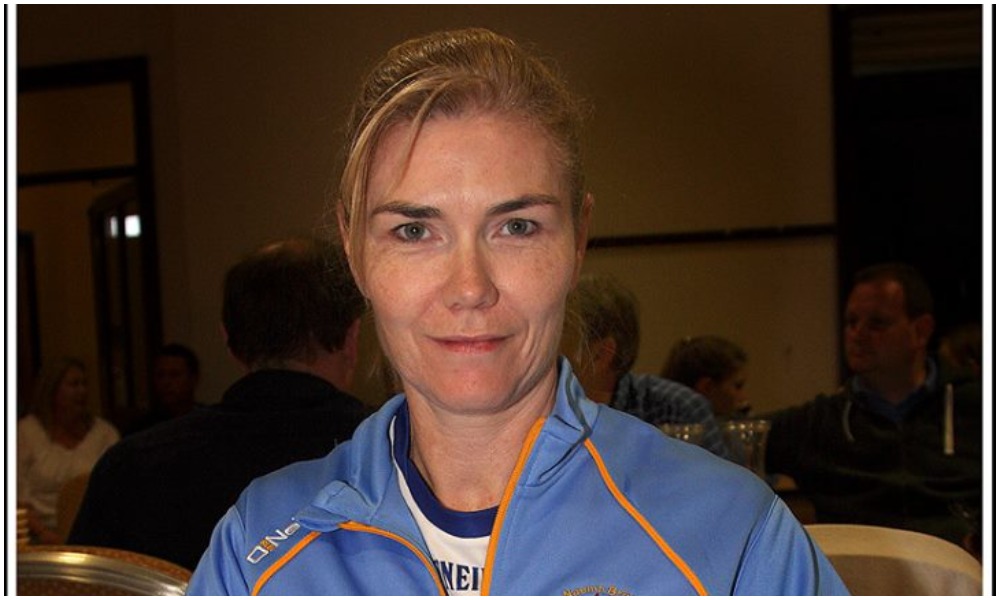 The G4M&O squad are heading down to Portmarnock to take part in the All-Ireland Blitz this Saturday, set to feature over 100 clubs and more than 2000 players. With that, one player hoping to make an impression, Noreen Courtney, decided to first off make an impression by answering our quickfire queries in 'A Minute With'…
1. Name? Noreen Courtney
2. Age? Young enough……..
3. Playing position/role in club? G4M&Os and Ladies Chairperson
4. Favourite film? A Wonderful Life
5. Favourite song? Red, red wine – UB 40
6. Favourite food/meal? Steak and chips
7. Favourite holiday destination? Croatia
8. Favourite pitch to play on? Musgrave
9. Favourite club memory? Being part of Feile 2017
10. Worst club memory? None worthy of a mention
11. Unsung club hero? Una McCarney,Tracy Galvin, Jeremy Logan, amongst others
12. Best player played with? Ciara McCann. Should be playing for the seniors!
13. Best match you were involved in? First G4M&O match that I played in! Mighty craic
14. Favourite quote? Love the life you live. Live the life you love – Bob Marley
15. Best advice ever received? If you can't change it, don't worry about it.
16. What other club do you like to see do well other than St Brigid's? Only Naomh Brid!
17. Favourite player growing up? Kieran McGeeney
18. Best trainer on the team? Claire Flanagan G4M&OS
19. Worst trainer on the team? G4M&Os all train well! A great bunch
20. Up and coming player to watch? Clíodhna Logan, Hannah Donaghy Hannah McAteer
21. Favourite thing about the GAA? The sense of community
22. Where would you like to see St Brigid's in ten years time? Fielding a senior ladies team in an All-Ireland Final.