A Minute With…Barry McMahon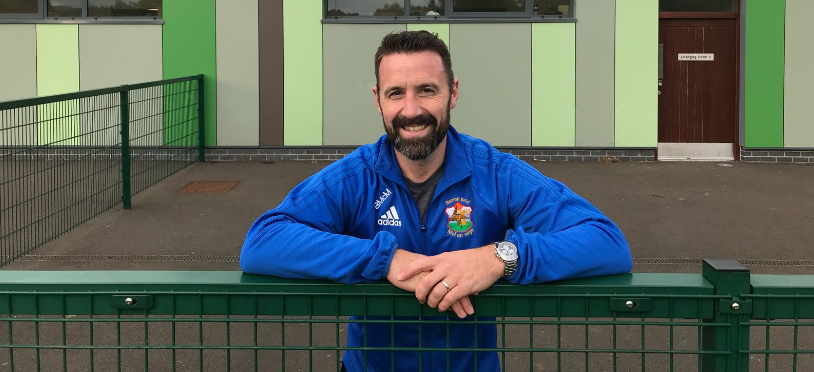 Today on 'A Minute With', to ease the Monday Blues it's the turn of the David Gandy of Naomh Brid, Barry McMahon. With a right boot to match his fashion sense, Baz has taken a break from getting ageist abuse from Eunan Conway to give us his quickfire answers…
1. Name: Barry McMahon
2. Age: 39 years young
3. Playing position/role in club: 'marking space' is my niche! Also do a bit of coaching at u-8.
4. Favourite film: Escape To Victory
5. Favourite song: depends on my mood
6. Favourite food/meal: crab and toast is taken so it'll have to be spuds and brown sauce.
7. Favourite holiday destination: Dingle and surrounding area, magical!
8. Favourite pitch to play on: Casement was a dream. Musgrave too. Hq not so much!
9. Favourite club memory: Ricky Smyth's handpasses, Dara Edwards' meltdowns, watching the current crop prosper. So many memories and looking forward to many more.
10. Worst club memory: The red Jesus as an infant!
11. Unsung club hero: Eunan, what a man!
12. Best player played with: Stephen O'Neill (not the professor although he knows where the onion bag is!), Paul Donnelly, Paul McFlynn, locky and Sweeney
13. Best match you were involved in: Ryan cup semi v heavily fancied UCD team. Championship success for Beragh in 2000 and any game where we beat Rasharkin.
14. Favourite quote: Paddy Tally always emphasised the next 30 seconds, forget what's happened, concentrate on immediate task.
15. Best advice ever received: MacSherry told me to hang up the boots about 8 years ago, take up golf or the likes because it was more suited to my pace.
16. What other club do you like to see do well other than St Brigid's? The Red Knights
17. Favourite player growing up? Canavan – unbelievable, best ever
Paul Donnelly – had a rep as a hardman but what a player.
18. Best trainer on the team? All the young lads are great. Special mention to Mikey though, the son every father wants!
19. Worst trainer on the team? CT surely! There's not enough room in his heart for the gaa and the woman.
20. Up and coming player to watch? All the young lads with the seniors have the potential to deliver big. There is a also a great diehard element within our u-8 cohort!
21. Favourite thing about the GAA? The people, the pints, the winning and losing together and being part of something which improves the lives of all involved.
22. Where would you like to see St Brigid's in ten years time? Hopefully a couple of Ulster campaigns under our belt and the continued promotion of our culture across south Belfast.