Strong Week For Brid Og Hurlers As U8s Qualify For Top Tier!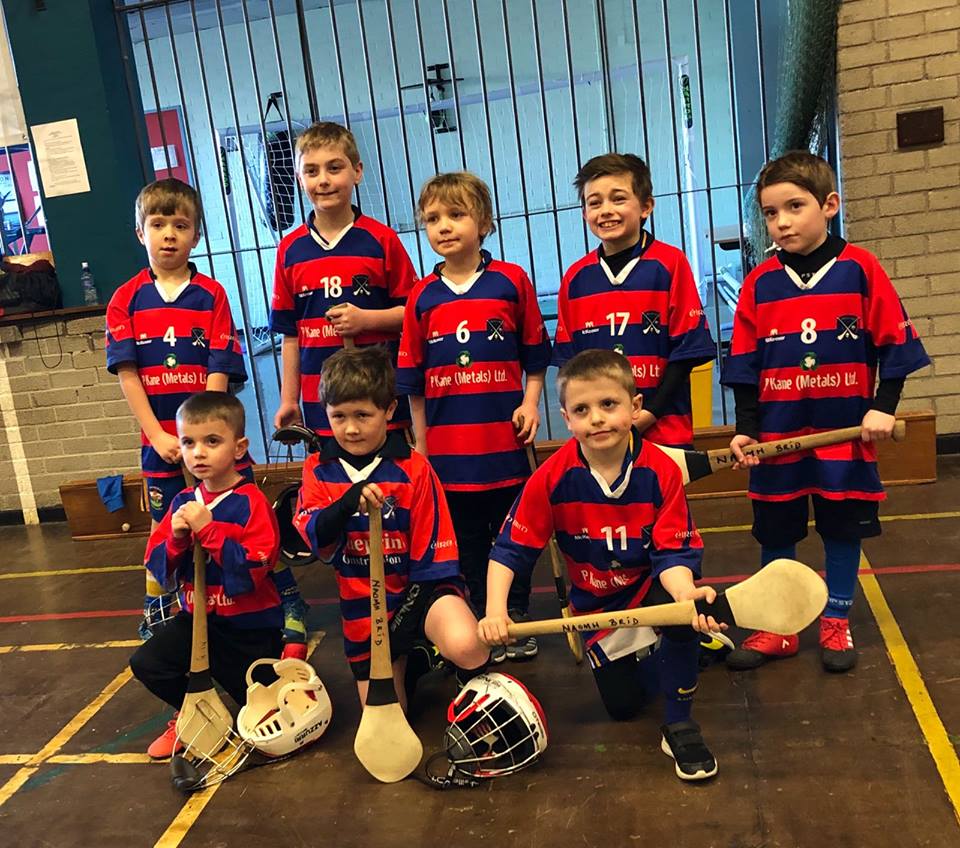 Due to some terrific performances, the Brid Og U8s have qualified for Division 1 of the North Antrim league. In doing so, they matched the U10s who also qualified for Division 1 in their competition in January.
Though Brid Óg have had teams in Division 1 before, this is the first time they have had an U8 team in the top division. With tasty fixtures against the likes of Ruairi Og and Cuchullains, it will be a great stage for Brid Og to test their abilities. Divisional games are on Saturday, 10am at Cross & Passion College, Ballycastle.
Well done to all the lads and their coaches.
Check out the Brid Og Facebook page for updates on fixtures and results.
(Photo credit: Brid Og)