U21s Win County Championship With Epic Victory Over Dunloy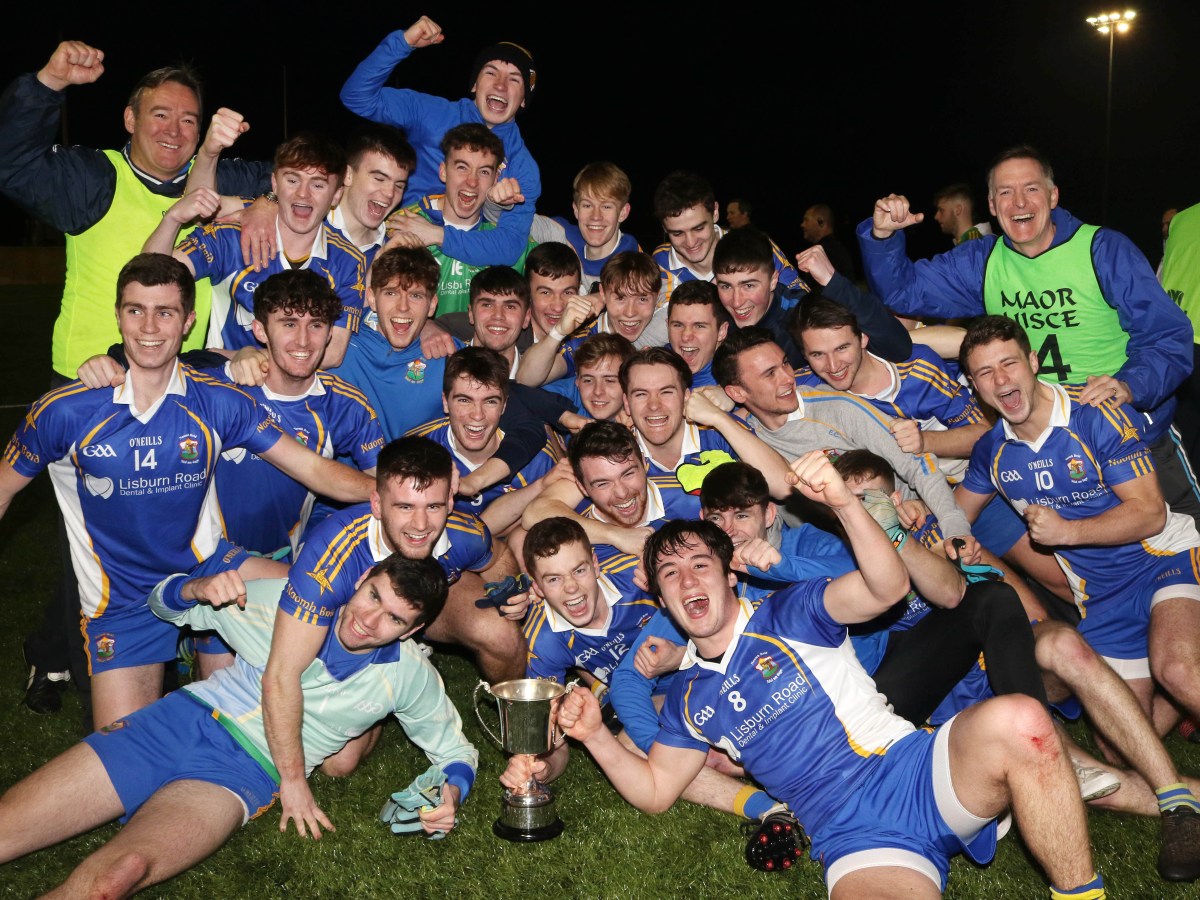 (Photo: Saffron Gael)
Phew, what a game. Up at Colaiste Feirste today, a humdinger of a battle between our U21s and Dunloy in the county final saw St Brigid's eventually prevail by 2-11 to 2-07.
It was a game that had everything – drama, excitement, the floodlights going out during the game – and in the end a goal from the man known to his ma as 'James' sealed the deal. Mikey Cummings lifted the trophy as captain in front of the good crowd of Naomh Brid support. Full report from the Saffron Gael here.
Well done lads, and to Lorcan and Greg…onto Ulster!