St Brigid's 20th Anniversary Jersey And History Book: Ideal Christmas Presents!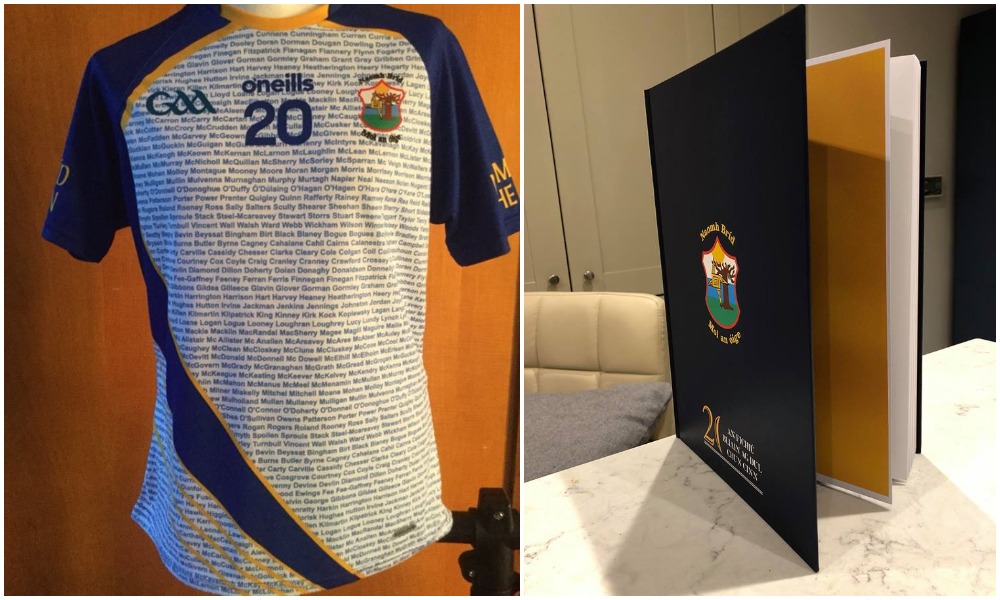 The 20th Anniversary Jersey and other club gear, along with the recently printed club History Book, are now all available…just in time for the Christmas celebrations!
The Jersey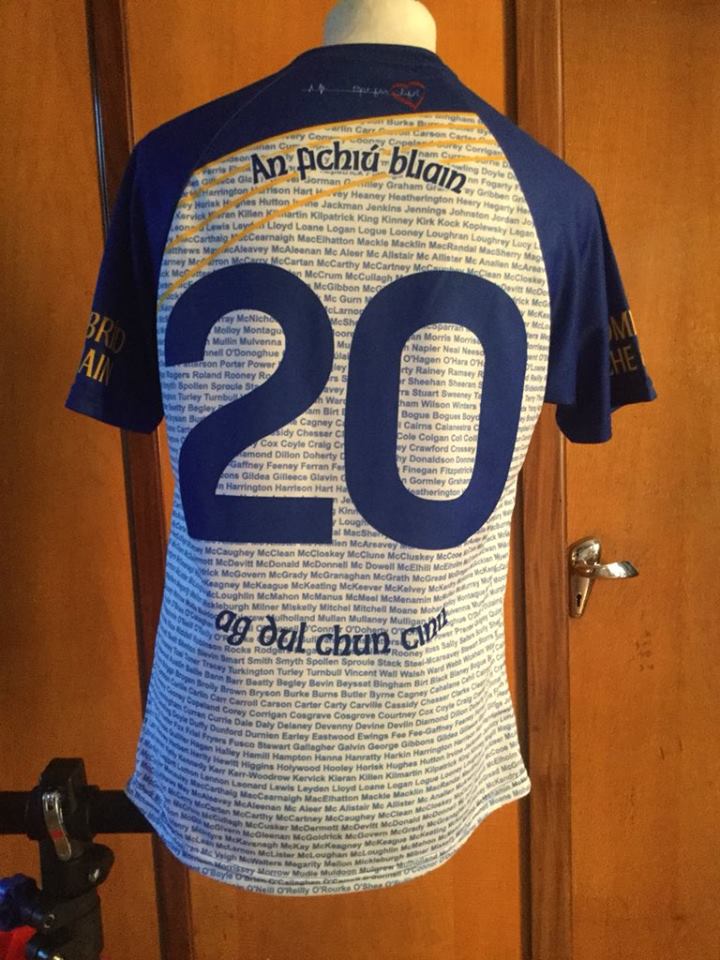 As part of our 20th Anniversary celebrations, the club has commissioned a commemorative jersey. The shirt is inspired by the people that have made the club what it is today, with the surnames of the families that built Naomh Brid watermarked through it. Each jersey will be emblazoned with the number 20, and continues to support "Opt for Life".
The special shirt, along with the recent 20th Anniversary dinner and the book (below), forms part of our celebrations of the last twenty years…and the next twenty. As the jersey says:
"An fichiú bliain ag dul chun cinn"  (The twentieth year and going forward).
The first orders were placed on 15th June, with the second on 30th July. We will be keeping orders open for now…get in touch with us to find out about getting one! Just message our Facebook page or email stbrigidsbelfastpro@gmail.com.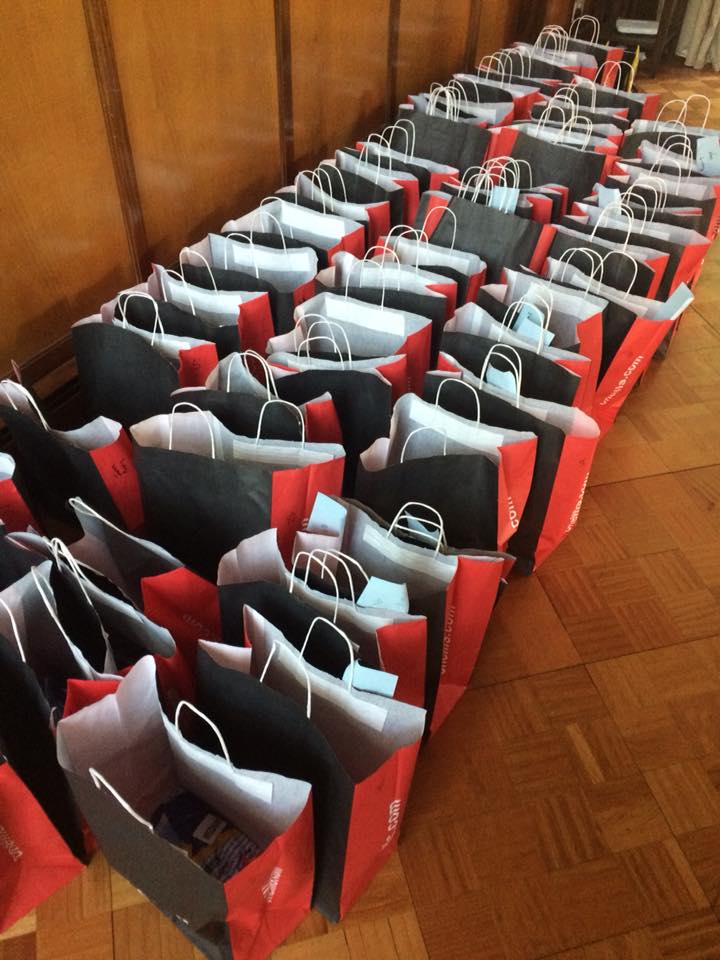 They are available to purchase via this Klubfunder link (make sure you let us know so we can set you one out!):
https://www.klubfunder.com/Clubs/St_Brigids_GAC/ShopItems
The Book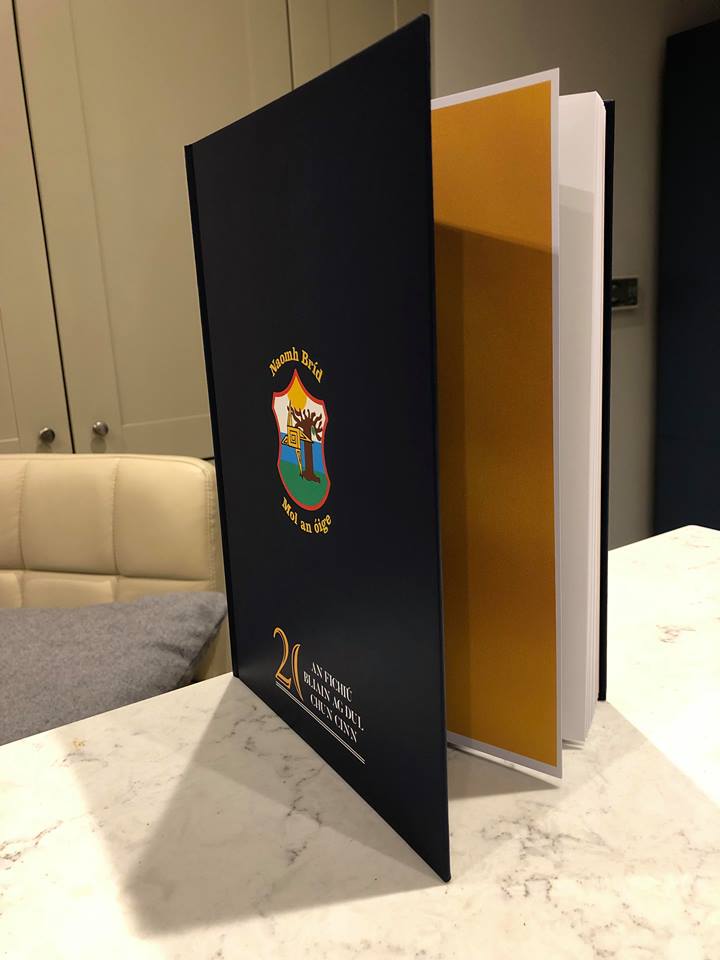 The club has also produced a History Book, which was launched at the Parish Hall on Sunday.
A collection of pictures and a commemoration of landmark moments in the club's short existence, it has been very well received so far and costs just £10. As with the Jersey, if you wish to order the book just drop an email to stbrigidsbelfastpro@gmail.com or message our Facebook page.
It too is available to purchase via this Klubfunder link (make sure you let us know so we can set you one out!):
https://www.klubfunder.com/Clubs/St_Brigids_GAC/ShopItems