U16 Girls Reach County Final!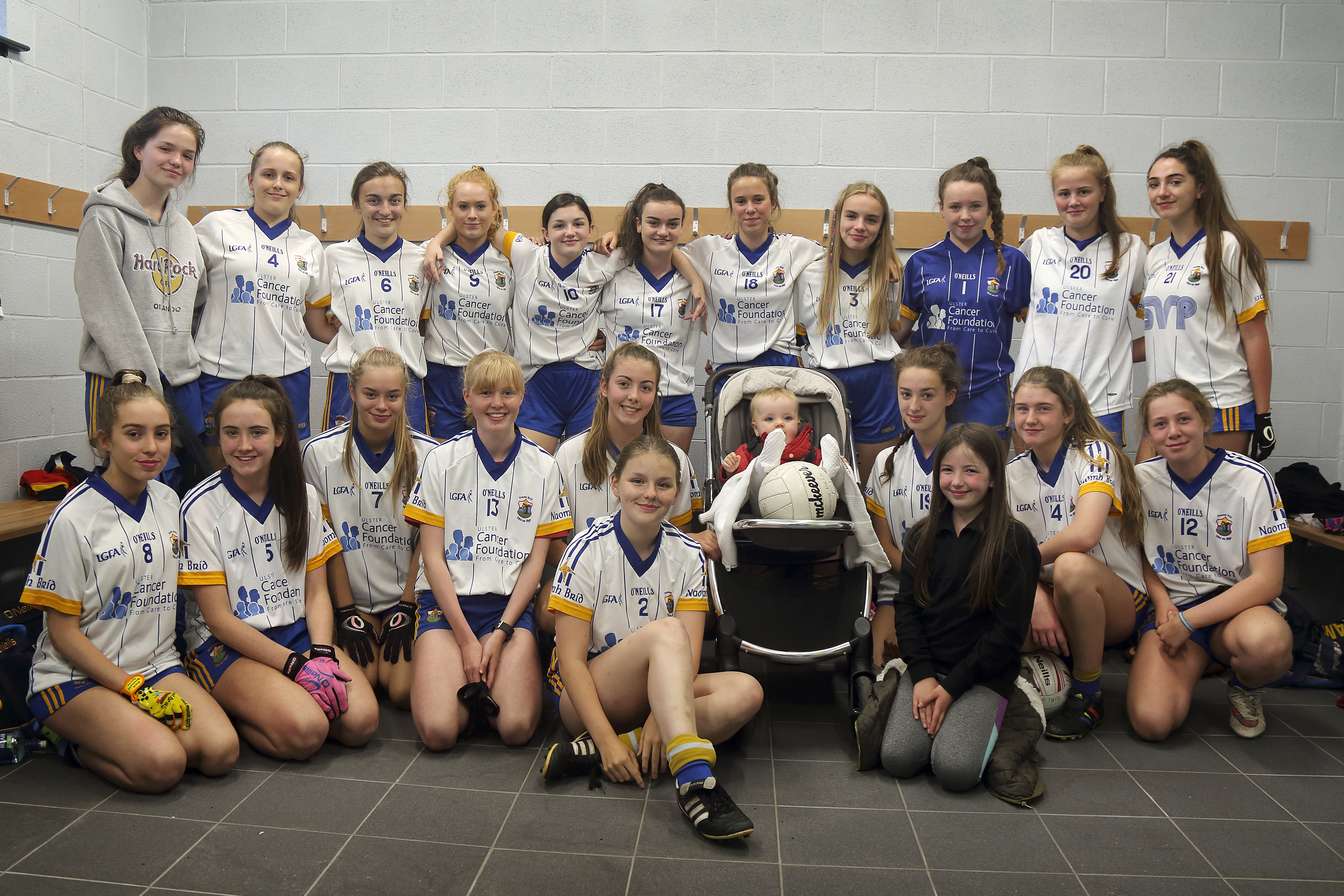 Naomh Bríd U16 Girls reached the All County U16A Championship final with a 5-12 to 4-7 victory over a very strong and competitive Con Magees side in Glenravel. After the game a Con Magee supporter praised the girls on winning the match "the way our game should be played" – praise indeed!!! Our girls defended as if their lives depended on it, and then attacked with speed and precision with every player on the park giving it everything.
As usual Naomh Bríd started slowly and found themselves behind by a goal and two points to a single point in the opening minutes. But gradually St Brigid's stepped up through the gears and by half time went in ahead by 2 pts (1-8 to 2-3).
Naomh Bríd stretched their advantage at the start of the second period, but fair play to Con Magees they pulled it back to 2 points again and had it not been for heroic defending by the back line they could have gone in front. With the game finely in the balance the final few minutes belonged to Naomh Bríd and they finished the stronger, with great celebrations from the parents on the sidelines.
It was a great game to be involved in because both teams gave 100% and the referee allowed it to flow.
Finally many thanks to our U18 girls (along with a few seniors) who came out last Sunday to give our U16s a very tough challenge game as preparation for today's match – it was definitely needed