U14 Boys Lift Fr Mullan Cup!!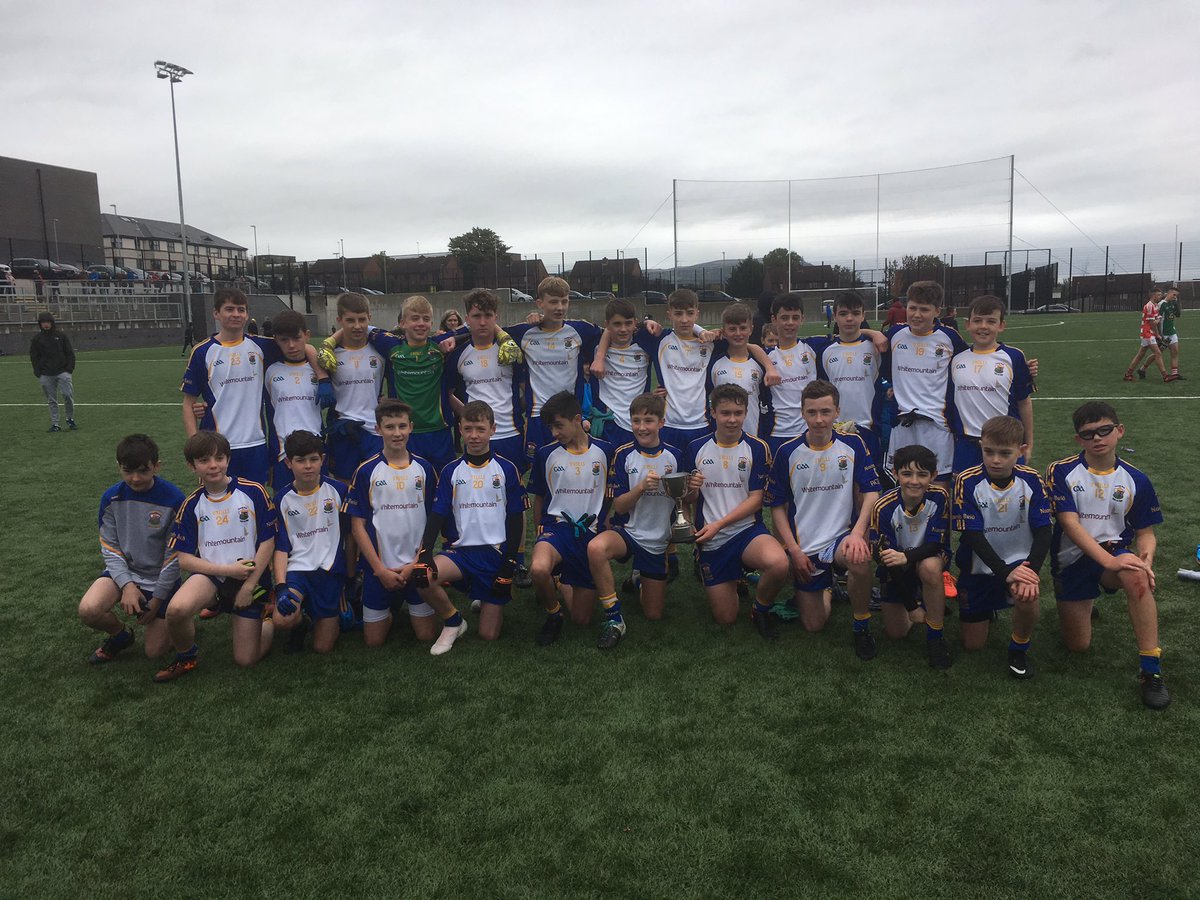 Congratulations to our U14 Boys Football Panel, who this morning lifted the South Antrim Championship Title.
At a cold and blustery Colaiste Feirste, they lined up against St Pauls in a repeat of the Féile final earlier in the season.
Despite playing against the wind the boys they kept the Shaw's Road lads scoreless, despite conceding a penalty, and managing to score 1-2 themselves.
St Paul's came out attacking in the second half to get into the game, and had the majority of the ball. However some last gasp defending from The Naomh Bríd backline, who threw themselves at everything meant the St Paul's lads only managed to raise the white flag twice in the twenty minutes.
The South Belfast lads broke up field a number of times in the half and posted three further points to put themselves six ahead as the final whistle loomed.
One last attack from St Paul's resulted in a goal, but the resultant kick out from the keeper had hardly left his boot when the final whistle went.
A great game for the large crowd watching from the terraces.
Thanks to our hosts and officials for today's game, and to the South Antrim Committee for their organisation of the leagues and championship this year.
An All County decider is next for the boys, more details on that soon.