St Brigid's Senior Ladies In County Final THIS SATURDAY!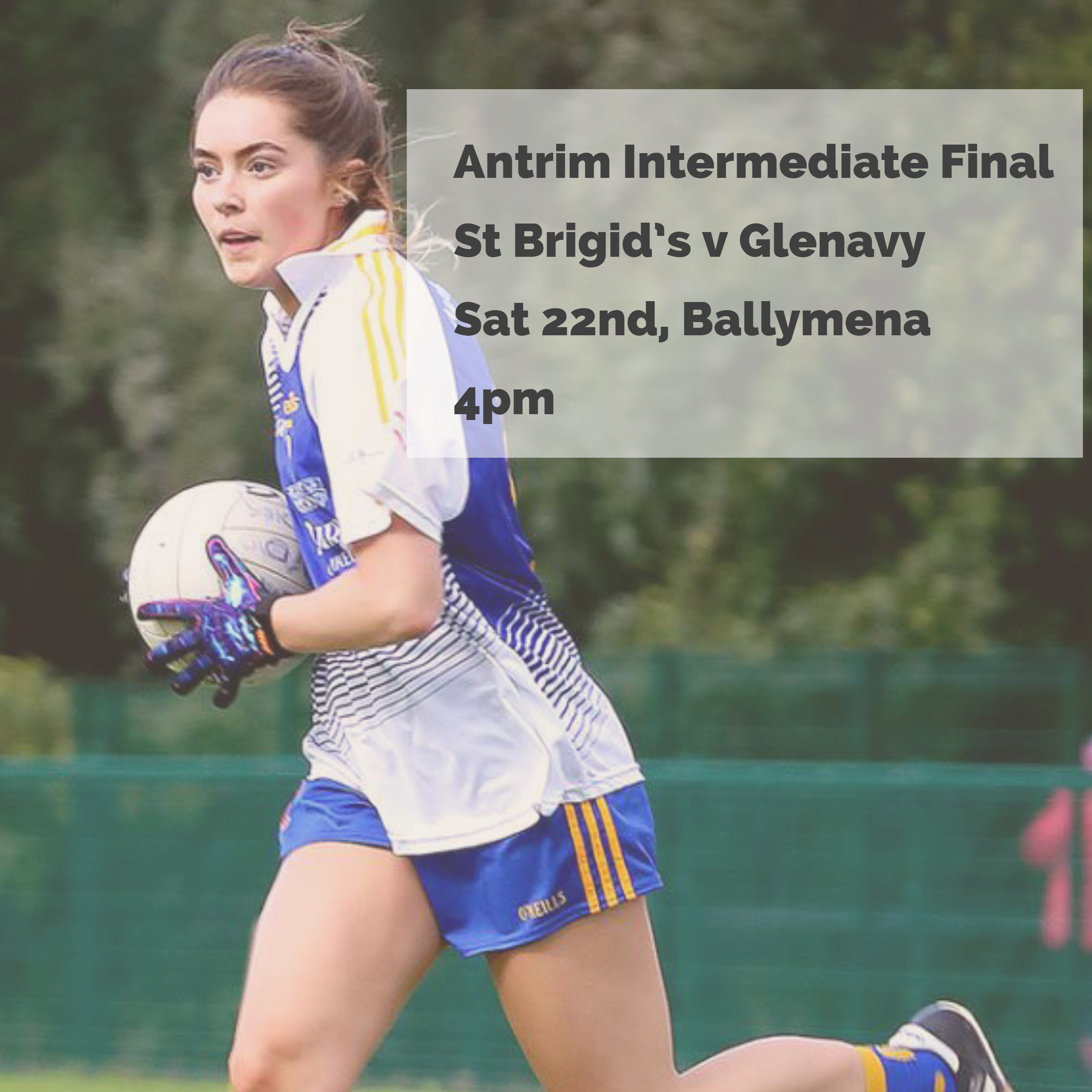 A huge match for our Senior ladies on Saturday: the Antrim Intermediate final v Glenavy at Ballymena (4PM)!
If you've a free afternoon (even if you haven't), sure hop in the car and 'mon up support!
Best of luck to Mel and his dedicated squad…they've worked really hard to get this far and are more than capable of bringing home silverware!