Minor Championship @ Musgrave Tuesday 21st August!!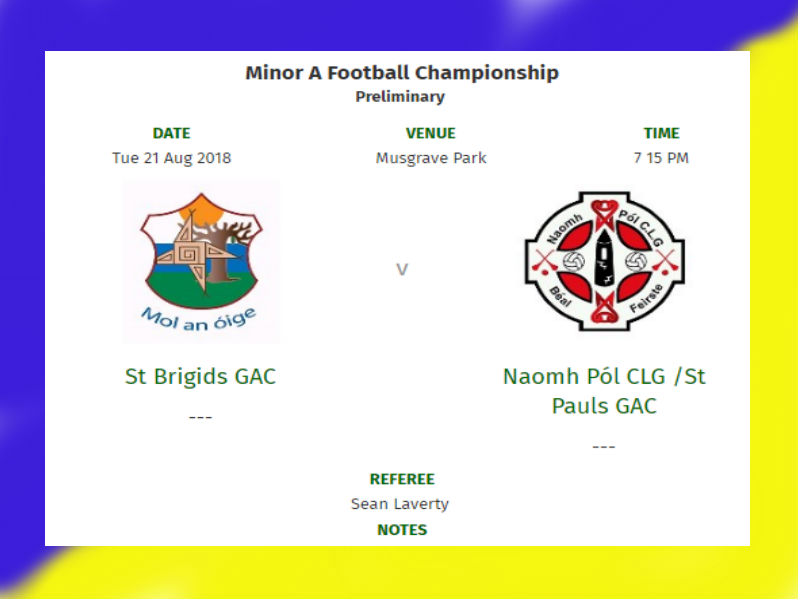 Huge game today, Tuesday 21st August at Musgrave Park as our Minor men take on St Paul's in the Championship.
St Paul's are always well supported and it will be a cracking game. So if you've any spare time (and even if you haven't!) come on down, there will be a great atmosphere and that extra support might make the difference in a tight game!