Date For The Diary: 29th September 2018…A Celebration Of 20 Years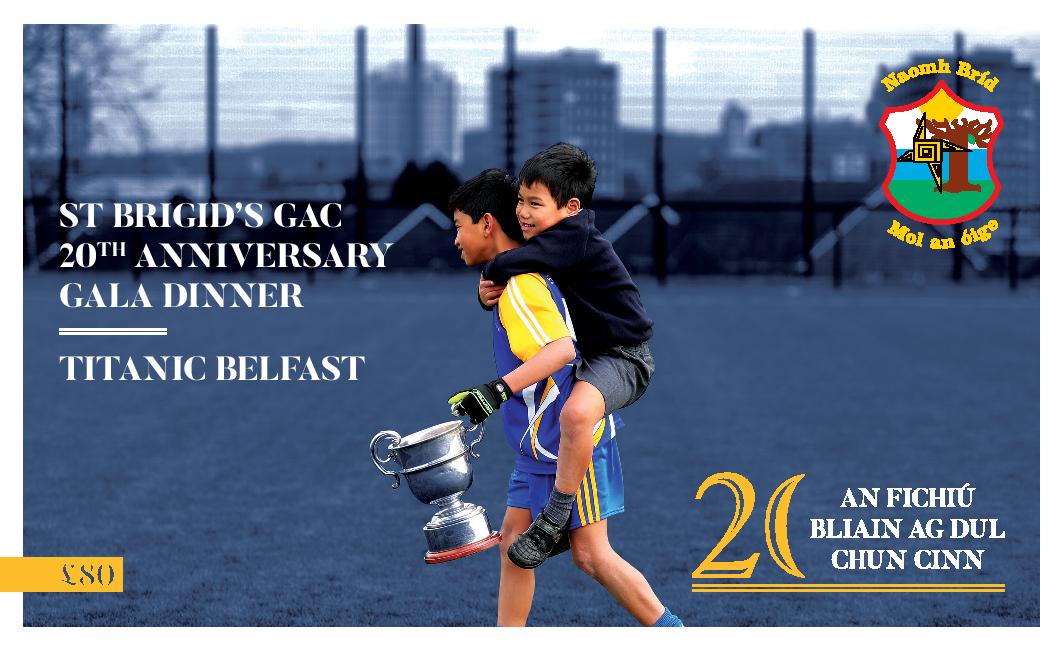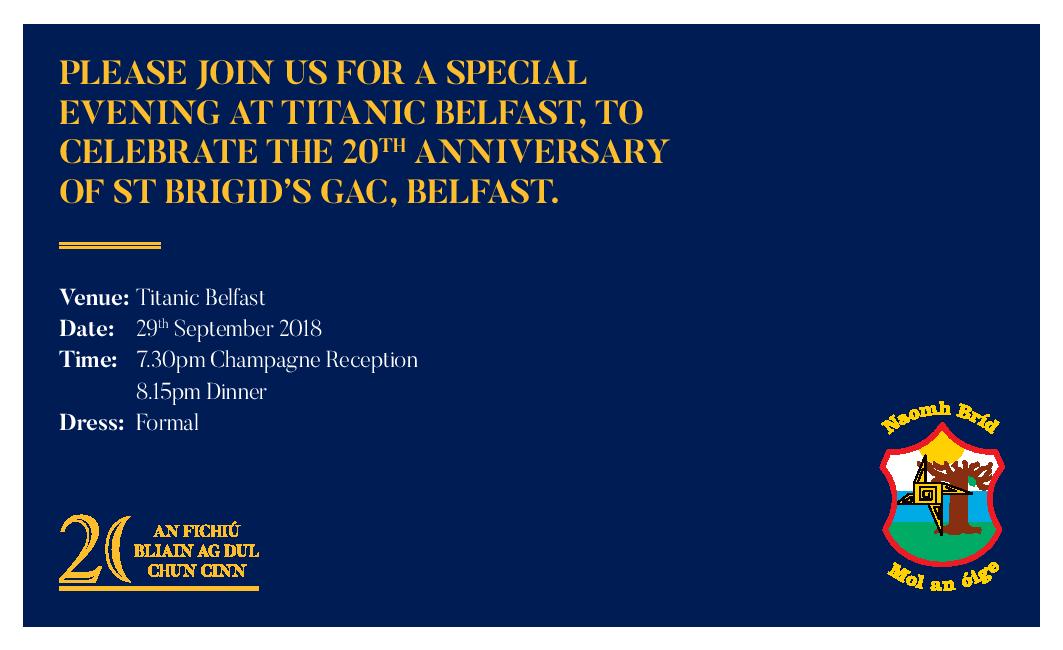 Date for the diary – Saturday 29th September!
St. Brigid's GAC was founded in 1998. The vision of the first Committee was to establish a city team with a country heart, with our club motto 'Mol an Oige' representing our commitment to support and nurture our young people.
During this past 20 years very many families, players, coaches and supporters have made this a reality. And we have the teams to prove it!
So a note for the diary: we are going to celebrate all the commitment, the support, the successes and the near successes on Saturday 29th September 2018 at Titanic Belfast.
Tickets for the event are £80 (£55 for students) and are on sale now (tables: maximum 10). Get in touch with us at stbrigidsbelfastpro@gmail.com with any queries, or message our Facebook page.
UPDATE:
Tickets are selling quick so be sure not to miss out!!