Reserves Win County Championship!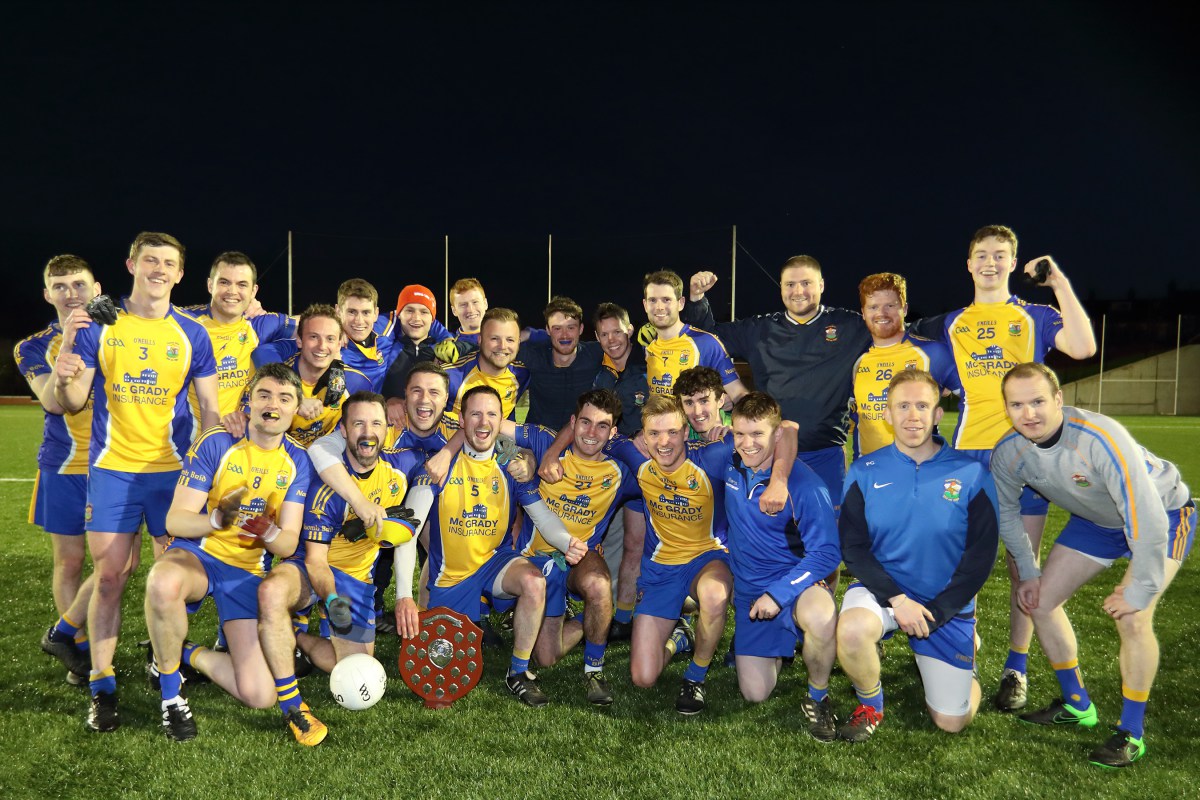 (Photo: Saffron Gael)
What a win. After a dramatic sixty minutes where we won by two, only for a mis-count to make us have to play extra-time and do it all again, the St Brigid's Reserves are the Antrim Shield champions.
Truly heroic performances all over the field and brilliant for two stalwarts in manager Damien Judge and captain Paul Finnegan to get their hands on the silverware.
Here's a full report from the Saffron Gael.
Naomh Brid Abu!!