St Brigid's U14 Ladies Make Antrim Team For Ulster Championship!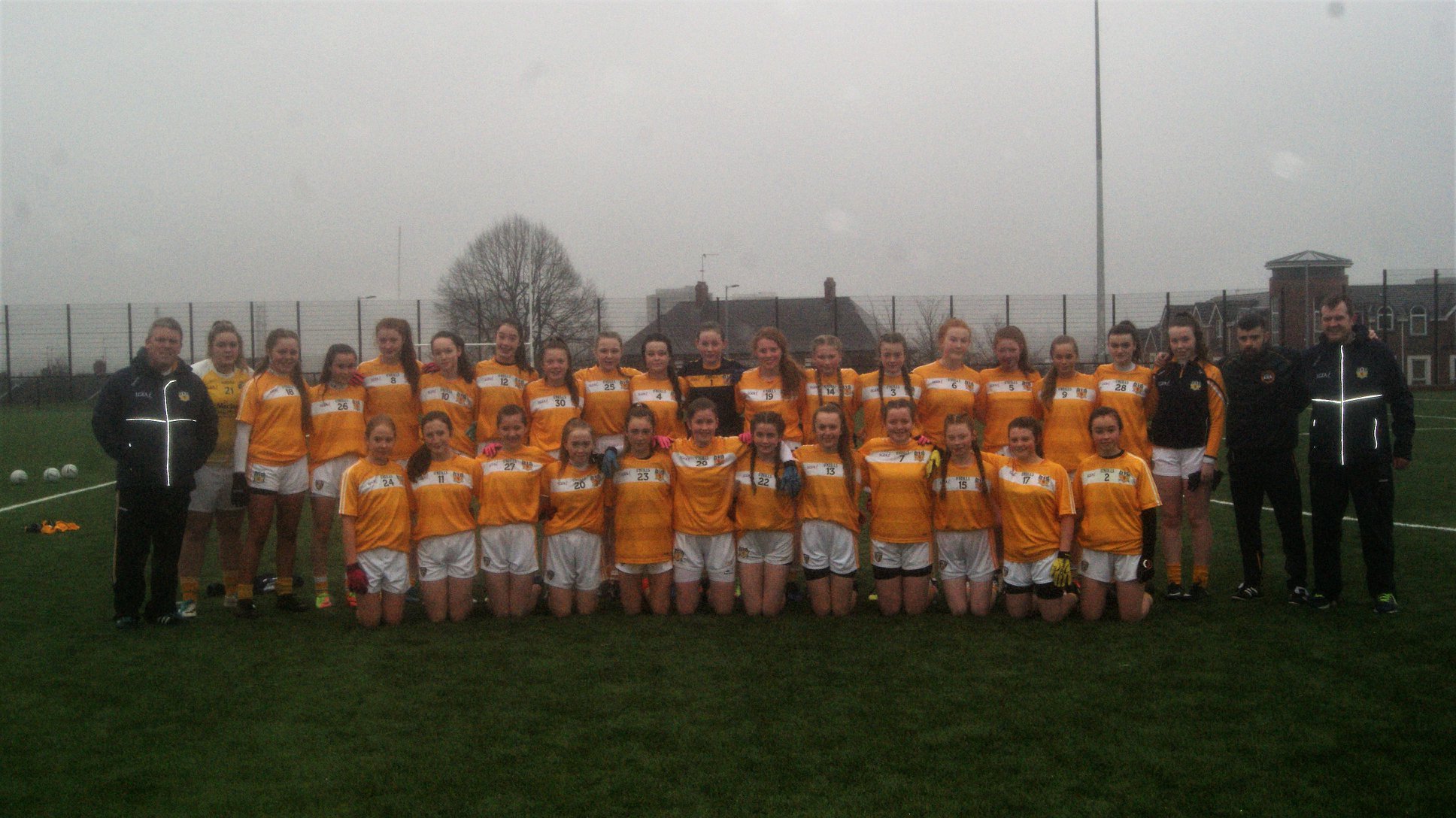 Antrim U14 Ladies took on Cavan at the weekend in the opening game of their Ulster Championship campaign and put up a spirited display despite coming out on the wrong side of the result (2-4 to 3-18).
Three St Brigid's girls made the squad for the game, so a big well done to Aoife, Connie and Cora! A disappointing result, but those girls will be back!
You can see photos of the game here (from Elaine Kelly).