Pitches at Musgrave are currently closed.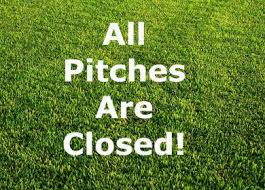 Please note that both pitches at Musgrave are closed until further notice due the current inclement weather conditions.  No training or games allowed on either pitch until further notice.
Remediation work will be undertaken when the weather allows, which will mean both pitches are out of action for two weeks on completion of the work.