St Brigids are holding three Camps this year for the junior section of the club. (Current P1s to to Current Year 8s)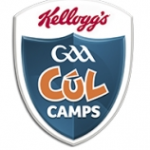 The all will be held at our grounds at Belfast Harlequins.
Kelloggs Cúl Camp (Football/Hurling) Camp camp runs from 3rd July to 7th July
First multi code Camp runs from 7th August to 11th August
Second multi code Camp runs from 14th August to 18th August
Details of how to apply will be coming soon..
Watch this space….