Hurling News and Fixtures
Enjoying the Pat Sheehan Cup Challenge 2015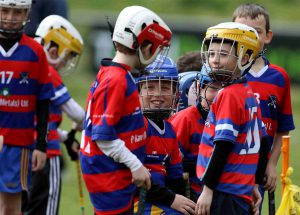 TOURNAMENT WEEKEND
It's a busy weekend with prestigious tournaments for the U12s and U10s. Details are below. Parents should have received Teamer notifications about these. If not, please speak to a coach to have your child's name added.
TRAINING
P5-U12: Thursday 7-8pm at Woodlands.
Can you please bring £2 to help cover the cost of hiring the pitch. Thank you
P2-P6 Mondays 6.30-7.30pm at Musgrave Park (Free)
FIXTURES : For all games, please be at the venue 15mins before start time
Saturday , 4th June
P1/2 – Go Games at Musgrave Park, 10.00am-12 noon
P4/3 – Go Games at Musgrave Park, 10.00am-12 noon
U12 – Joe McKelvey Tournament at Rossa, 10.30am
Sunday, 5th June
U10 – Pat Sheehan Tournament at St Galls, 9.30am
Monday 6th June
U12 – S Antrim league at Musgrave Park v St Johns. Throw-in 6.30pm. Meet there at 6.15
Gerard will be in touch with the U14 squad about training and matches.
With thanks to Ciaran Grant
www.facebook.com/bridoghurling