Senior Ladies Training off to a Flying Start!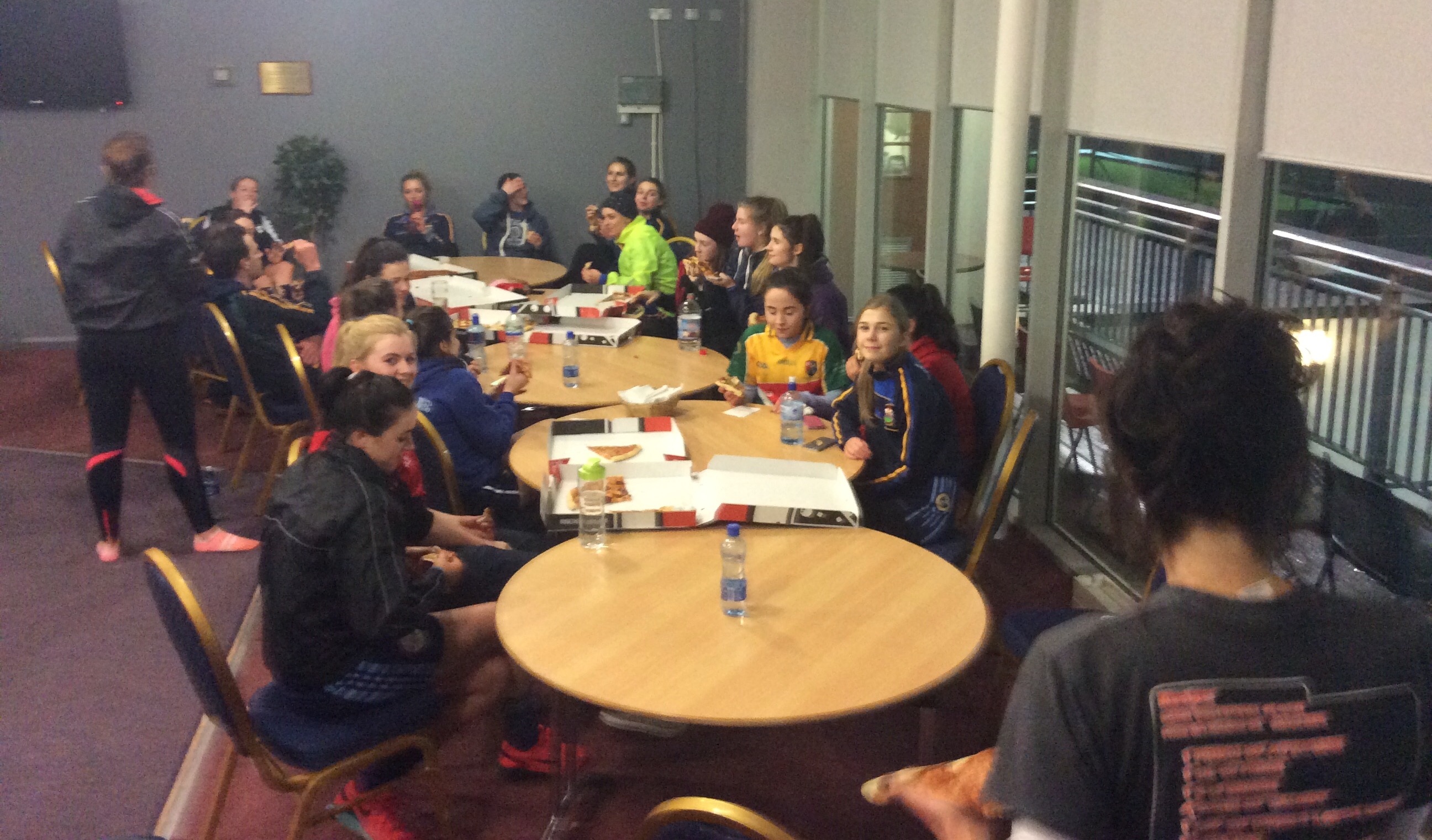 Despite Harlequin's pitches being more like the Somme than a training ground tonight, Senior ladies training kicked of fantastically well with 25 players out to train and seven new faces in from the likes of Fermanagh, Downe and Limerick!
With Manger Barry Mulligan in for his second year in charge, the girls are focussing on the Intermediate Division 2 league this year to add to last year's Intermediate Championship. Although week one was a more relaxed affair, the schedule ahead for the Seniors is being mapped out, with the aim of playing a number of friendlies ahead of season start.
With around 15 U16 players out tonight mirroring the training regime of the seniors, it is expected that a few of this squad will get the chance to debut, or in several cases, reacquaint themselves with the premier squad at some point during the season, but their focus will remain steadfastly on fulfilling fixtures in the U16 Divison B league and championship.
A big thanks goes to all the Seniors who very generously hosted post training pizzas in HQ to welcome the new squad players and encourage the younger players into the fold.
After their triumph at Saturday's dinner dance, where medals and trophies were presented, it's down to the hard work of refilling the club's cabinet with more silverware in 2016!
Naomh Brid Abu!